Source: Robohub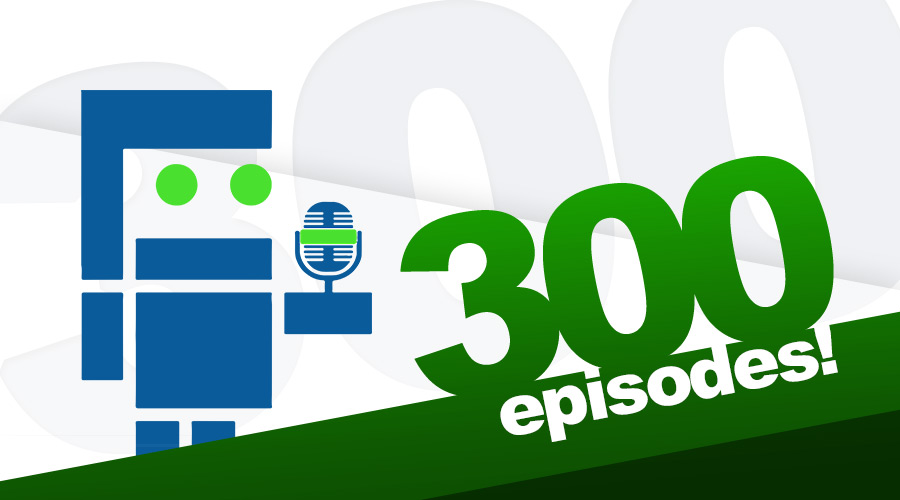 Welcome to the 300th episode of the Robohub podcast! You might not know that the podcast has been going in one form or another for 14 years. Originally called "Talking Robots," the podcast was started in 2006 by Dario Floreano, now Director of the Laboratory of Intelligent Systems at EPFL in Switzerland, who started out interviewing his robotics Ph.D. students. Some of those students, alongside others, eventually took over the running of the podcast, then called "Robots Podcast", interviewing a number of researchers, entrepreneurs, and engineers involved in robotics. The official first episode of the Robots Podcast was published back in 2008 and is still available to listen to at robohub.org/podcast. Covering topics from AI, industrial, medical, and personal robots to robot ethics and STEM education – while being run entirely by volunteers from all corners of the globe.
To celebrate 300 episodes of our podcast, we thought we would catch up with some of our former, as well as current, volunteers from around the world to find out why and how they got involved in the podcast, how their involvement impacted on their lives and careers, and what they're doing in their day jobs now.
First up, Sabine Hauert, one of Professor Floreano's former students, now, Assistant Professor in the Bristol Robotics Laboratory at the University of Bristol in the UK. Sabine, whose work focuses on swarm robotics, is also acting President and Co-founder of Robohub.org. She spoke to our interviewer Lilly.
Next, our interviewer and current podcast President Audrow caught up with Peter Dürr, who now leads a team in Switzerland focused on Computer Vision research, whilst remaining active with the podcast by editing all of our episodes.
And last, but definitely not least, Andra Keay, Managing Director of non-profit industry group Silicon Valley Robotics, and long standing member of Robohub, spoke to our interviewer Lauren about her company, and women in robotics.
Links