Source: artificial intelligence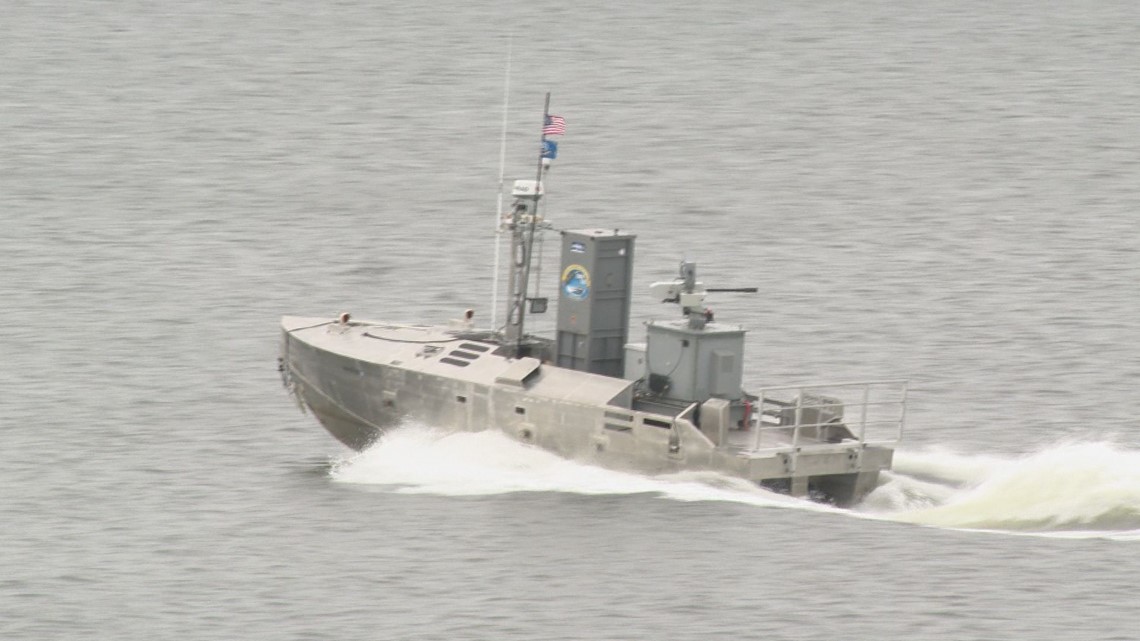 The Navy tested its autonomous Unmanned Surface Vehicle as part of the Solid Curtain 2020 anti-terrorism exercise.
NORFOLK, Va. — It was like a scene out of some sci-fi movie.
But it's real, and it could be the future of force protection for the Navy.
 As part of its annual Solid Curtain anti-terrorism exercise, the Navy was testing out the autonomous boat to augment its conventional security forces.
"We do these exercises to stay ahead of not only today's threat, but tomorrow's threat," said Capt. Monty Ashliman, Navy Region Mid-Atlantic Director of Operations.
Specifically, the USV's job was harbor security surveillance, to be on the lookout for any potential waterborne malicious threat, to intercept it, and deter it from causing any harm.
Using artificial intelligence, the USV is fully capable — on its own — of navigation and sea-keeping operations and collision avoidance.
Meanwhile, in the command center trailer on Pier 12, civilian operators monitored the vehicle's activities, keeping the human component in the decision-making process, which is key.
"We can't have two separate security forces, one unmanned and one manned," said Ashliman. "They both have to work together cohesively protecting our installations."
And in the wake of December attacks at Naval facilities at Pearl Harbor and Pensacola, that's truly what this is all about: protecting the Navy's people and its assets in any way it can, with whatever tools it has.
"That's one of the reasons we have exercises like this is to try and stay ahead of that threat and prevent them from happening," said Ashliman.